Digital Radiography
Our office exclusively utilizes digital x-ray. We use specialized units specifically for the mouth or the body. Both of these digital units enable us to visualize issues that previously might have been difficult to see (because we can manipulate and magnify concerning areas) leading to better diagnostic value for your money. X-rays are processed immediately and the doctor can view them remotely anywhere in the hospital. Instead of the old school films, now your pet's veterinarian can show you your pet's images on a computer. Digital radiography is also more convenient. If you need to see a specialist a CD can be burned or the images can be sent directly to their office.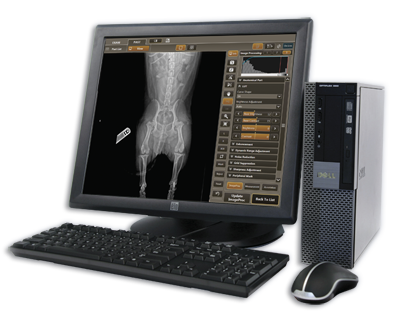 In Hospital Lab Work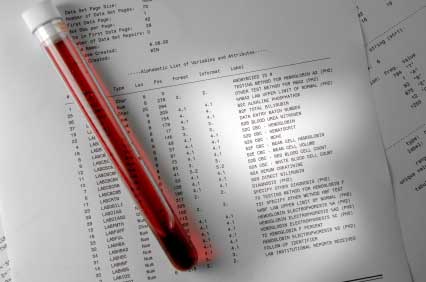 Adding to our ability to give you real time results on your pet's condition, we have a full on site laboratory. We routinely process blood chemistries and complete blood counts for both pre-surgical and sick animals. We can test for heartworm, Ehrlichia canis (tick fever), anaplasmosis, lyme disease, feline leukemia, feline immunodeficiency virus, giardia, valley fever and parvovirus while you wait! Basic urinalysis and cytology can also be performed by our experienced team. When we need more intensive testing, samples are sent to a reference laboratory and results are typically returned the next day.
CT Imaging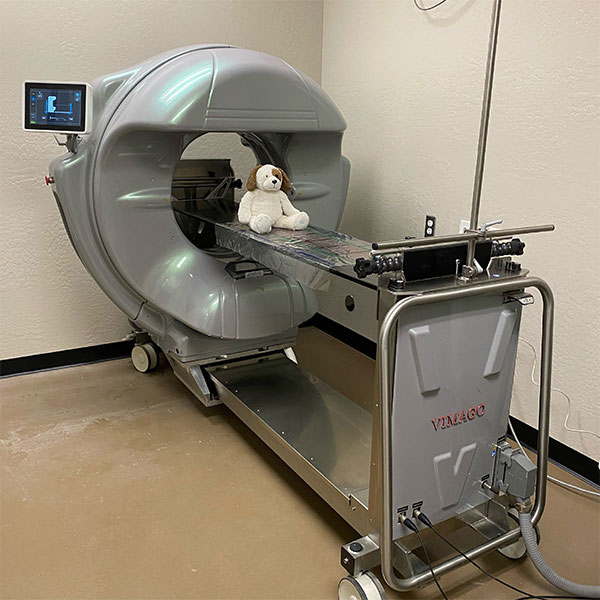 We are so excited to be able to offer advanced imaging at Queen Creek Veterinary Clinic! Our state of the art CT Machine creates detailed, 3D images of your pet. A CT of the jaws and teeth are included in every dental cleaning at no additional cost. This allows our veterinary team to identify bone loss more quickly and accurately than with standard dental x rays. Computed Tomography or CT images can also be used in cases where x-ray or ultrasound can not provide exact information needed for a proper diagnosis. Examples include diseases of the brain, inner ear or sinuses, identifying very small tumors, helping to diagnose valley fever, mapping spread of cancers, and more. A board- certified radiologist is available to consult with us on these cases. Ask one of our veterinarians if CT is an option for your pet's medical condition.
Ultrasound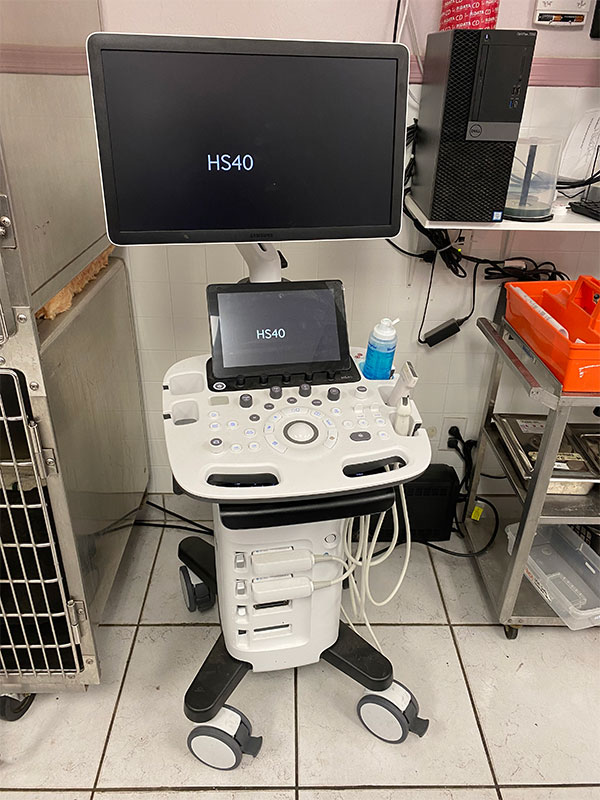 Ultrasound allows the veterinarian to more clearly view your pet's internal organs including the organ's blood flow and shape to better determine their level of function. We can also see if there are any abnormalities such as a mass noted. Ultrasound is useful in identifying tumors, internal masses, bladder stones and crystals, and much more! We can also use Ultrasound to confirm canine and feline pregnancy as well as get an accurate fetus count. Typically ultrasound can be performed without the need of anesthesia. In rare cases we may need to use sedation to get proper images.