Pet Farm Animal Care at Queen Creek Vet
Queen Creek Veterinary Clinic and Pet Resort believes in ongoing training for each member of our team. Here are some pictures of a recent team training day devoted to proper chicken handling, blood draws, x-ray positioning and more! Don't worry about the chickens- they LOVED the extra attention and strawberry treats!
We are able to see small pet farm animals such as chickens, goats, and small pigs for many common injuries and illnesses. Please call for an appointment before bringing your farm pet to us so we can ensure a trained veterinarian and technician are available for you.
Equine Health Certificates
While we don't typically treat larger farm or equine animals we are able to perform health certificate exams if you need to travel with your larger pets. We do not make house calls, so pets will need to be transported to our hospital and must be tame for handling. Some restrictions apply, we ask that you give us a call to discuss your needs before bringing any large farm or equine pets to us.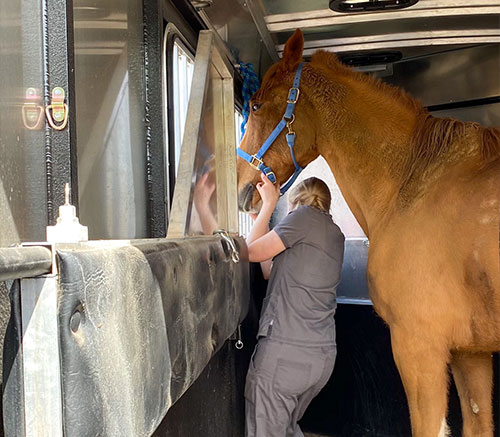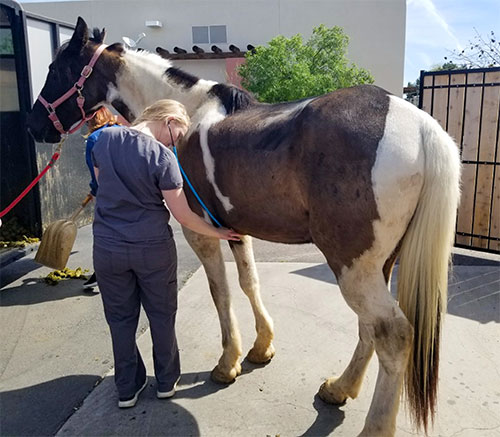 In the photo Dr. Kurth is performing an exam on two horses that were in town for a rodeo. Their family needed to head back home out of state and their normal equine vet was unavailable. We were able to perform their exam and send them on their way with their health certificate in hand.
Title
Looking for a vet to serve your large farm animals?